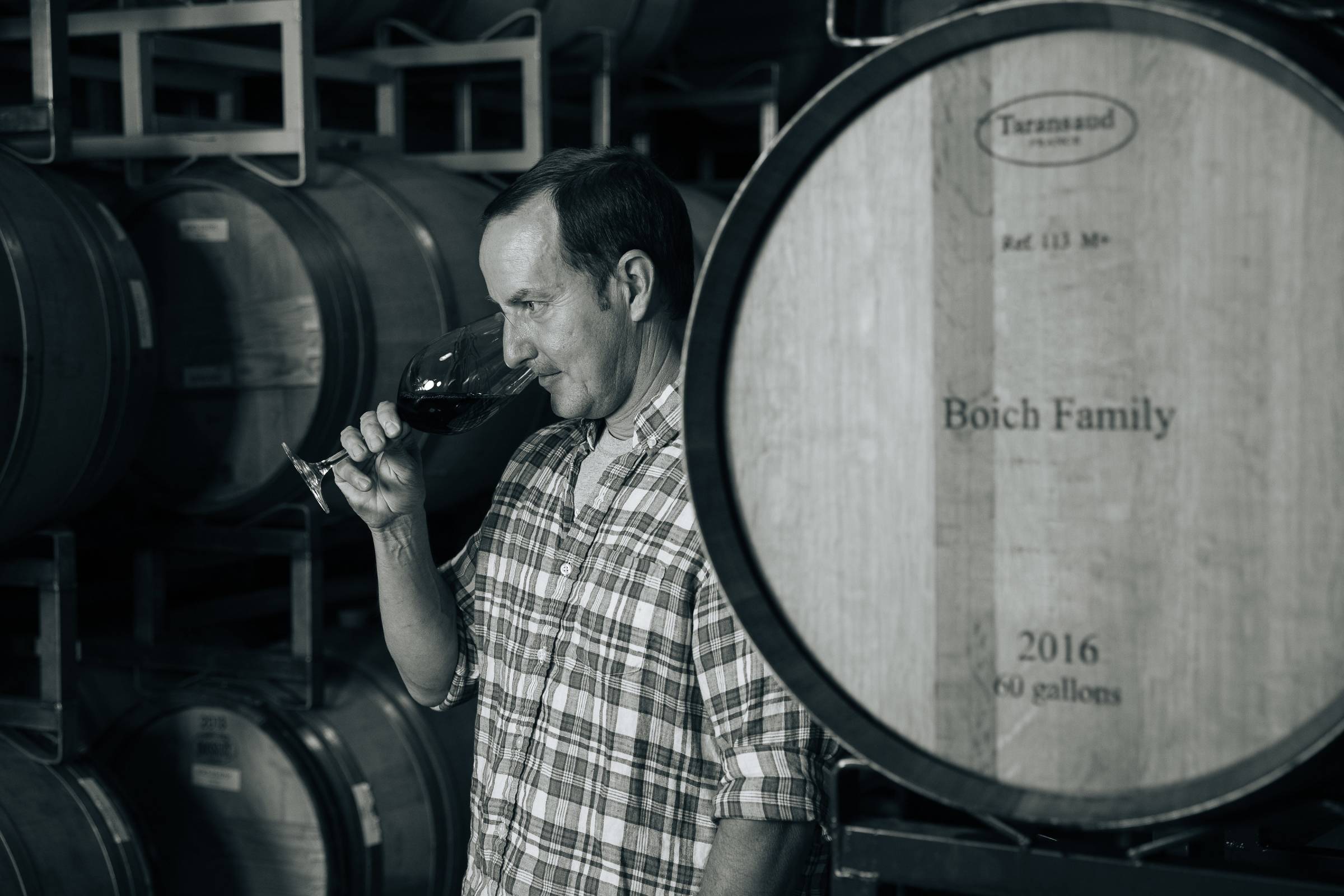 "In just over a decade, Jeff Ames has become one of Napa's rising stars" Wine Spectator, 2011
And since 2011, Jeff has risen to the elite ranks of Napa's most accomplished winemakers with projects at Schrader, Maybach, Outpost and TOR. Jeff is one of an unusual breed of winemakers, including his mentor Thomas Brown and a few others, who learned winemaking primarily hands-on. Jeff is a purist, making sure the wines express their site foremost, rather than a particular winemaking style. And for good reason. Jeff has had the good fortune to craft single vineyard designated wines from the most iconic vineyard sites in Napa Valley. He has been making wine from the celebrated Beckstoffer To Kalon vineyard since 2001, and the list goes on from there.
"Something I have come to cherish is just how fortunate I am to work with the most iconic sites in Napa. No chef can achieve culinary perfection without the best ingredients and no winemaker can make world-class wines without great vineyard sites. Knowing each year that I have the very best vineyard sites in the region to work with, is a true luxury." Jeff Ames
Jeff began working with Thomas Brown in 2001 for projects including Schrader, Maybach, Outpost and TOR. As a young winemaker from Memphis, he had no idea just how fortunate he was to land where he did. As either lead or assistant winemaker, Jeff has his fingerprints on twenty 100-Point, perfect wines—quite an accomplishment for his short time in the valley. At Boich Family Cellar, Jeff has delivered multiple 98-point and 99-point wines, waiting patiently for his first perfect score. And it will likely be Perennius.
"With the stunning 2018 vintage came the confidence that we could finally make a best-barrel blend wine that was differentiated from our single vineyard wines. With the wines we had in barrel you might think it would be easy, but it's not. When you are working with amazing base wines, you must blend something that really stands out. I think you will find we succeeded. Perennius begins with the vineyard sites that blend well together. We then select only four barrels from our roughly 90 barrels in the cave. These are the best of the best. It is an absolute dream for a winemaker to have the opportunity to make this caliber of wine in such small quantities." Jeff Ames