Each wine carries a unique expression of a time, place and the passion of a winemaker. While that passion remains consistent, both time and place change beautifully and unpredictably year after year.
Weather plays a large role in defining the results of any given vintage. Within Napa Valley's diverse AVAs, microclimates may change from one day to the next, and even from one side of the vineyard to another. It's clear that great wine requires the highest quality grapes, but what makes one vintage exceptional over another?
Time
Considered one of Napa Valley's finest vintages and deemed "best-ever" by Robert Parker, the 2013 growing season brought with it the perfect combination of even temperatures and mild rainfall. A warm, dry spring meant early bud break, kicking off a long growing season. Summer came and went without Napa's infamous heat spikes, giving the grapes longer hang time on their vines.
Place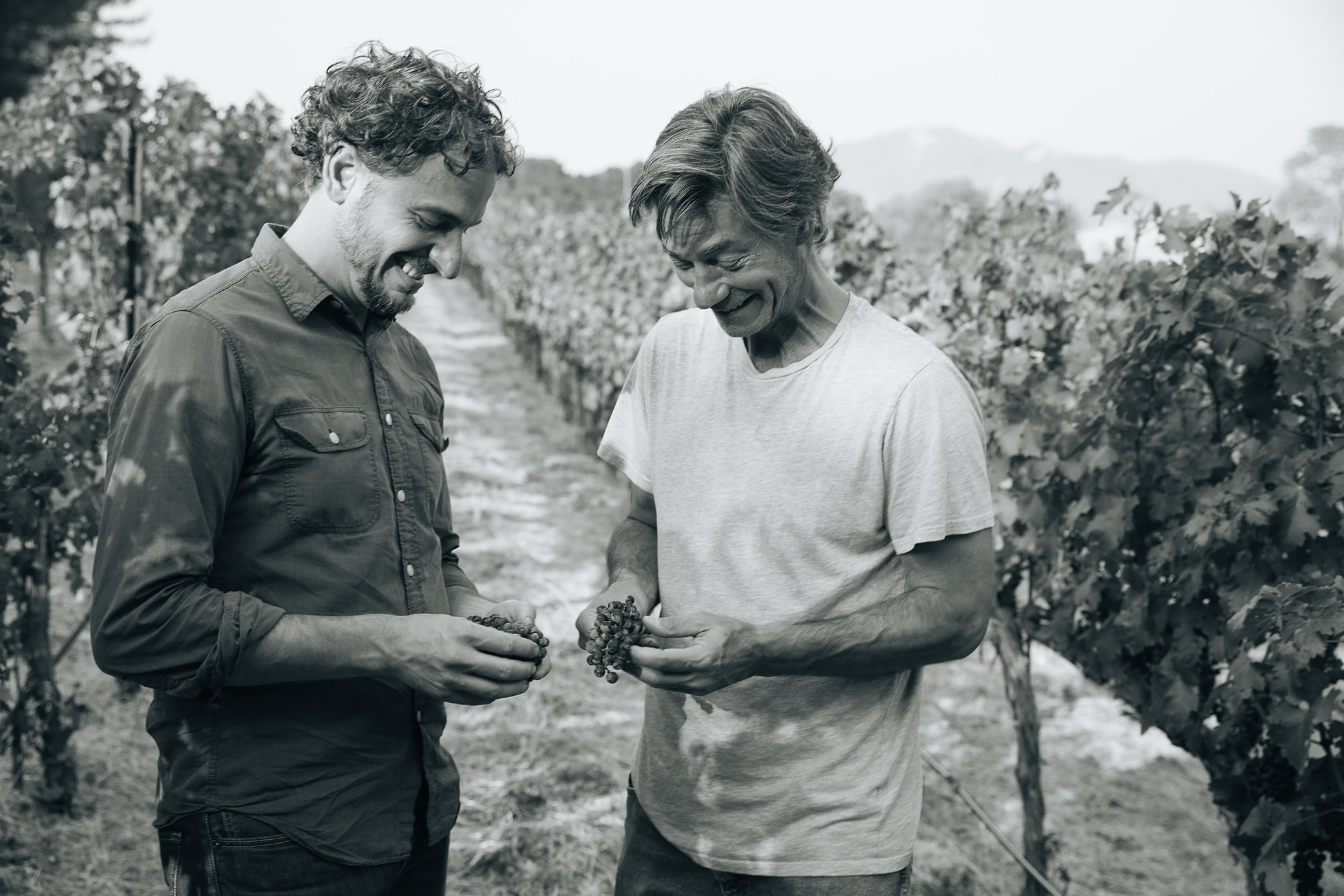 The Boich Family Estate vineyard, Wall Road Vineyard, is located at the northern tip of the Mount Veeder AVA, 1,800 feet above the valley floor. Its rugged mountain terrain and southeast-facing slopes call for shallow topsoil with little water retention. The minimal rainfall from the drought combined with the long, slow growing season resulted in concentrated berries, ripe tannins and layers of complexity. It is no wonder Mr. Parker deemed 2013 a "Best Ever" Napa vintage.
Passion
Esteemed winemaker Jeff Ames quotes "The unique combination of climate, soils, vineyard talent and wine making talent make the Napa Valley one of the absolute premier wine making regions in the world." These dimensions of Napa's uniqueness came together with the 2013 vintage. The 2013 Wall Road Vineyard Cabernet Sauvignon showcases the strength and complexity of the best mountain wines in Napa Valley. Intense aromas of cocoa powder and hints of caramel give way to a layered and dense core of dark fruit and chocolate notes on the palate. This wine's well-structured finish leaves the promise of many years—even decades—of beautiful drinking to come.
Our back-vintage library wines are made available at select times of the year. We invite you to join us on our waiting list for an opportunity to purchase on its next release!